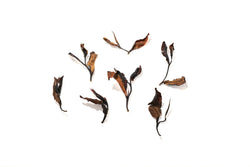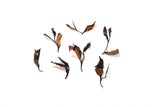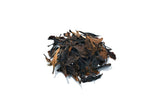 Sun Moon Lake #18 Ruby black tea is already popular enough that we don't really have to introduce or advocate for it to most tea drinkers. While many other tea producers tell you how good, rare, and affordable their Ruby #18 is, we want to offer you something different. Once again, the slow dehydration technique of white tea processing allows the tea leaves to gently oxidize, preserving the typical flavors of Ruby (which include cinnamon, mint, and an astringent aftertaste), but with far more elegant and smooth flavors.
-
Cultivar: 18 Red Jade
Region: Sun Moon Lake
Elevation: 780 meters
Oxidation: Medium (Post Oxidized)
-
* The factory is certified with ISO 22000 and HACCP, featuring year-round temperature and humidity control, dedicated areas, and cleanliness, free from contamination. Extended low-temperature preserves the aroma and color of the tea leaves, enhancing the flavor of ingredients.