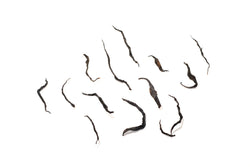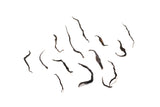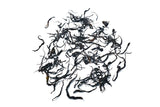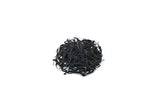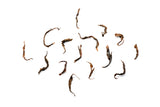 In recent years, the Taiwanese indigenous cultivar known as 'purple bud' has garnered immense popularity among black tea enthusiasts. The buds of this cultivar exhibit a distinct purplish-red hue, which is what gives it its name. If you have a fondness for black teas, trying out this unique cultivar is a must. Not only is it a treat for the taste buds, but it also has an elegant and friendly character that makes it a pleasure to drink.
When brewed, the tea emanates a pleasant aroma that is reminiscent of wooden incense. It has a juicy and floral taste that leaves a satisfying aftertaste. This cultivar is a testament to the richness and diversity of Taiwan's tea culture, and we feel privileged to be able to offer it to our customers.
-
Cultivar: Ziya / Purple Bud
Native Species of Taiwan
Region: Sun Moon Lake
Elevation: 700 meters
Oxidation: Full
-
* The factory is certified with ISO 22000 and HACCP, featuring year-round temperature and humidity control, dedicated areas, and cleanliness, free from contamination. Extended low-temperature preserves the aroma and color of the tea leaves, enhancing the flavor of ingredients.