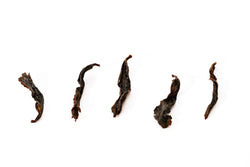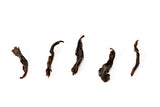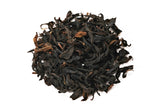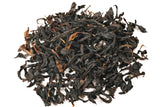 The tea leaves are gently nibbled by small green leafhoppers, promoting the generation of secondary metabolites in the tender buds. After undergoing a meticulous processing method, these leaves develop their unique and delightful aroma.
To maintain the tea leaves in their strip-like form, they are carefully handcrafted with the most suitable degree of oxidation. The resulting Jinxuan black tea, when brewed, showcases a radiant orange-red infusion, with a pronounced and rich honeyed aroma. It offers a smooth and refreshing taste that is both mellow and invigorating.
-
Cultivar: Jin Xuan
Region: Nantou
Elevation: 1100 meters
Oxidation: Medium Strong & Post
-
* The factory is certified with ISO 22000 and HACCP, featuring year-round temperature and humidity control, dedicated areas, and cleanliness, free from contamination. Extended low-temperature preserves the aroma and color of the tea leaves, enhancing the flavor of ingredients.