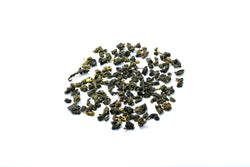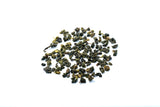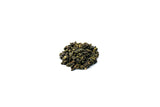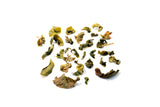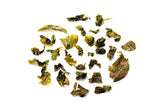 Four Seasons Spring tea is also sourced from our chemical-free and naturally farmed tea fields. This particular lot is taken care of with great care and attention, resulting in consistent quality throughout the year due to its strong adaptation. This year, it continues to yield high-quality raw tea, and we would like to share this lot with you.
Apart from its wild floral aroma that blooms as soon as it touches boiling water, it also has refreshing notes of watermelon and lemon peel.
-
Cultivar: Four Seasons Spring
Region: Nantou
Elevation: 400 meters
Oxidation: Light
-
* The factory is certified with ISO 22000 and HACCP, featuring year-round temperature and humidity control, dedicated areas, and cleanliness, free from contamination. Extended low-temperature preserves the aroma and color of the tea leaves, enhancing the flavor of ingredients.